My Top 12 Engagement Session Tips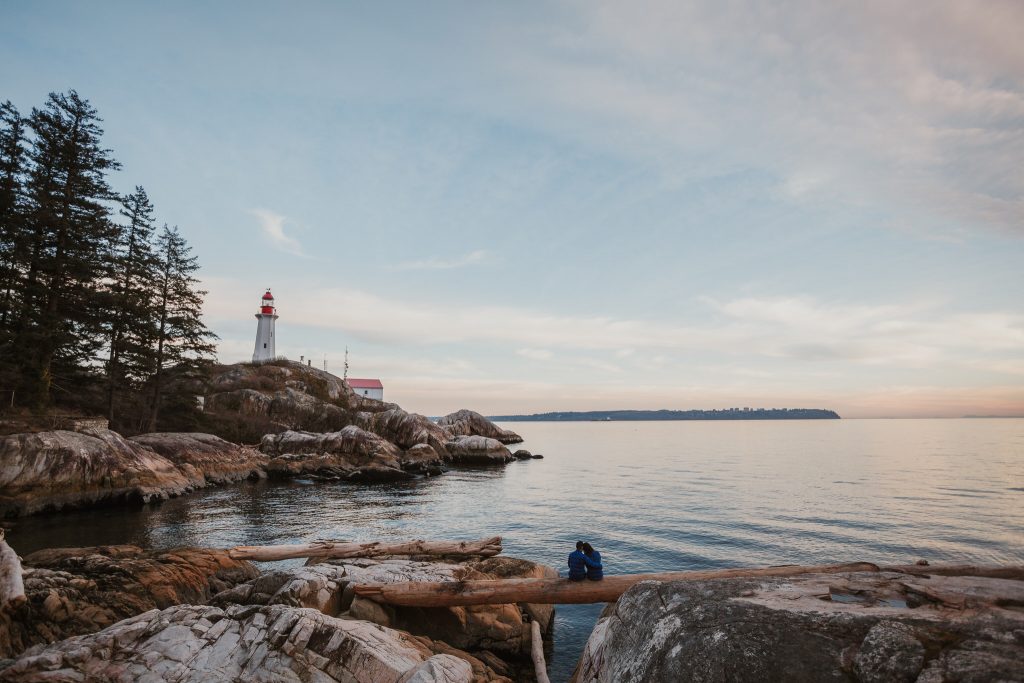 I love capturing engagement sessions for my couples. But many couples get nervous before their session. No need to be nervous! I have all of the engagement session tips you need to have an awesome experience and create beautiful photos.
An engagement session is the perfect opportunity for you and your spouse-to-be to get comfortable in front of the camera. It provides you with some beautiful photos to use on your wedding website, in your guest book and even to put up on the walls of your house. And it gives us a chance to get to know one another!
Here are my top 12 engagement session tips so you can have the best engagement session ever!
Location
As they say, it's all about location, location, location! My first set of engagement session tips cover everything you need to know about where to have your engagement session.
Tip #1) I like to suggest to my couples that they pick a location that's totally different than their wedding location. If you're getting married outdoors in a park, consider a modern industrial space for your engagement photos. You want to find a location that looks different so you don't get two sets of photos of you in almost the same spot. Mix it up!
Tip #2) Choose a meaningful location. I love when my couples opt to hold their engagement session at a special place. You could choose your local cafe, the restaurant where you had your first date or the park where you got engaged. You can also take part in an activity that means a lot to your relationship such as cooking a meal together at home or going on a bike ride.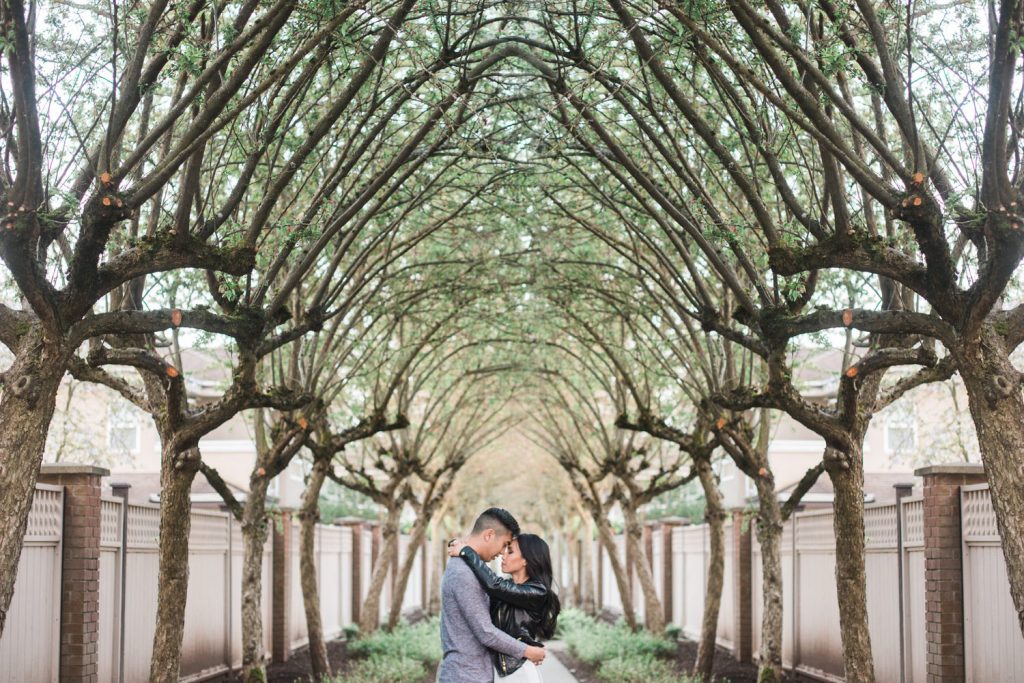 Tip #3) Consider the season. If you're holding your wedding in the spring, it can be fun to do your engagement session in the fall to capture the changing leaves and sweater weather that you won't see on your wedding day.
Tip #4) If you're drawing a blank on a meaningful location or don't think any of your significant spots would work well for your session, head somewhere new. I love watching my couples discover a new space that they've always wanted to visit.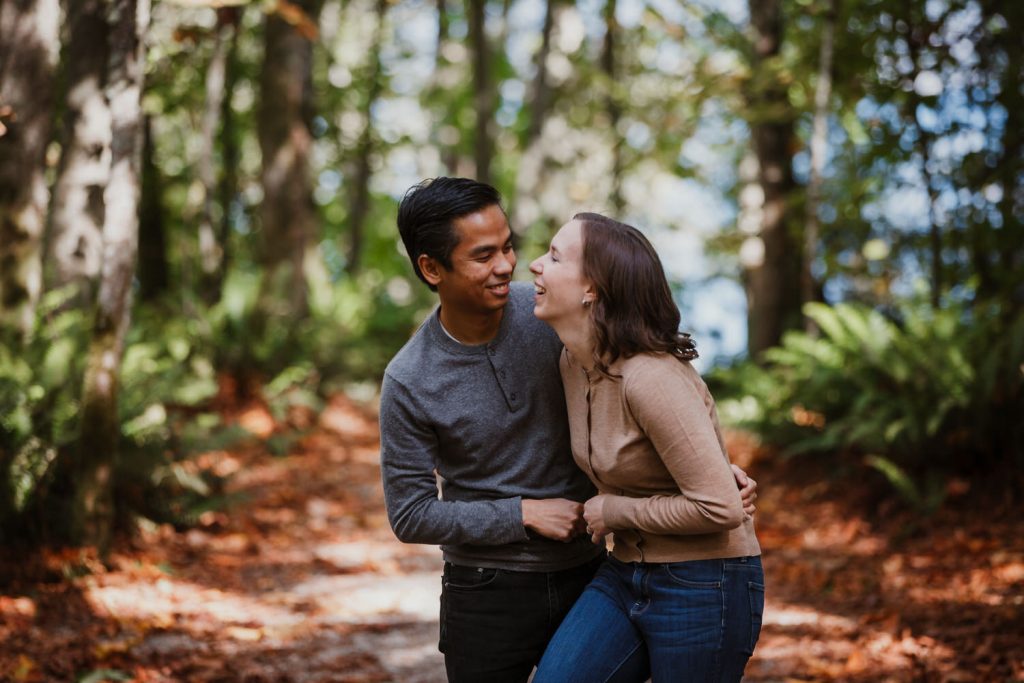 Time & Date
I'll keep these engagement session tips short and sweet!
Tip #5) If you're planning for your session to be outdoors, I often suggest reserving two dates just in case the weather is not on our side. If you can only make one date work, we can put together a back up rain plan.
Tip #6) The best lighting is usually found in the early morning (approximately 9:00 – 11:00 AM) or a couple of hours before sunset. In order to avoid harsh sun, I suggest one of these two times.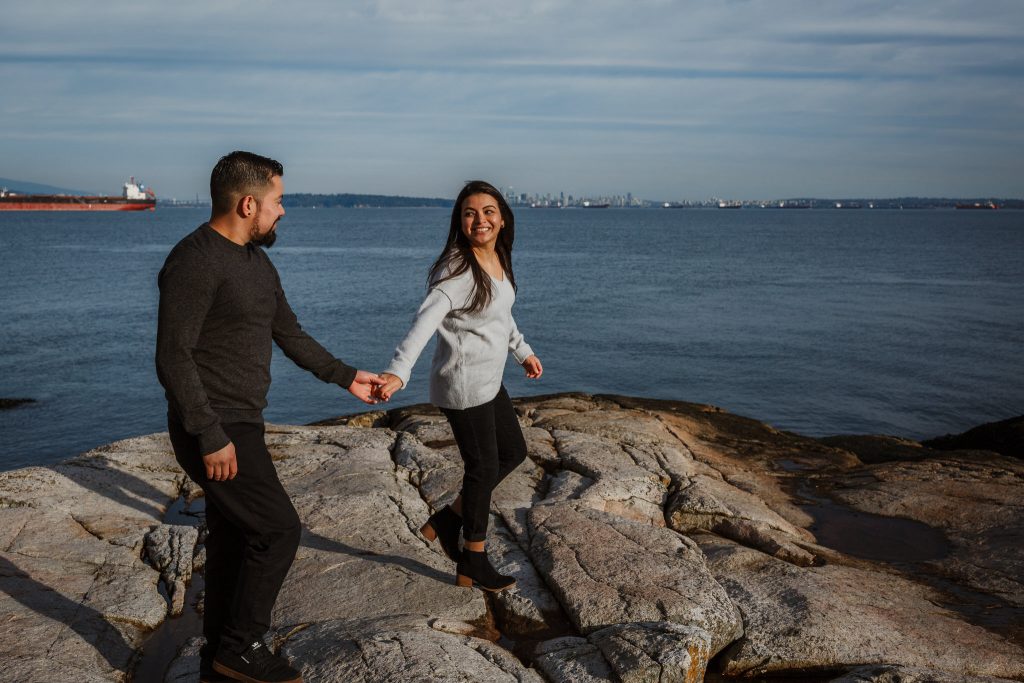 Attire
Some couples get very nervous about picking out the best outfit for their engagement session. I get it. We've all stood in front of our closets and declared, "I have nothing to wear!" Check out my attire engagement session tips here (Link currently unavailable, kindly email for more information) and if you still can't pick an outfit, let me know. I'd love to help you find a look that works for you.
Tip #7) I suggest that you choose two different outfits for your engagement session – one semi-formal/formal and one casual. That way, you get more variety in your photos.
Tip #8) You don't have to match! There's no need to run out to the store and buy matching outfits for you and your partner. Your outfits should complement one another, but they don't have to match perfectly.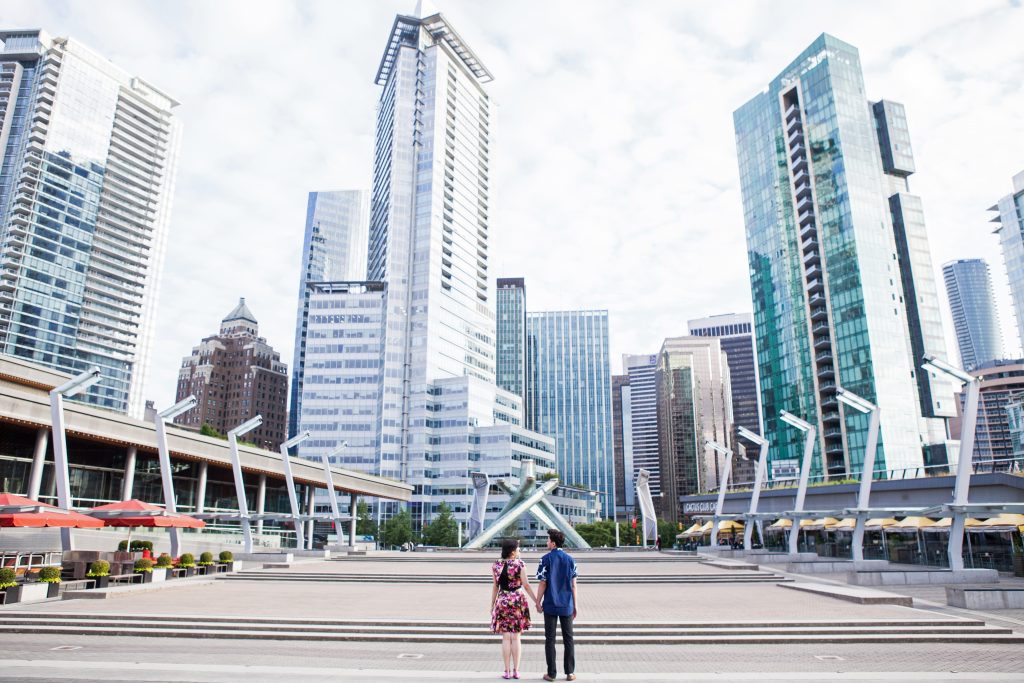 Tip #9) Consider your location and the season. If you've chosen a mountain peak in the middle of winter, you probably don't want to be wearing shorts and sandals.
Tip #10) Most importantly, your attire should be comfortable, make you feel beautiful and reflect who you two are. If you like to spend your weekends in jeans and t-shirts, go for it! You don't want to look back at your engagement session photos and wonder who that guy is in the tux and why he looks so uncomfortable.
Props
Tip #11) Props are welcome but are not mandatory. If you can't think of anything you'd like to include in your engagement session, that's perfectly fine. All we really need is you and your boo! But if you'd like to include some props, some couples like to include champagne glasses or coffee mugs, their furry friend, or even some snowboards!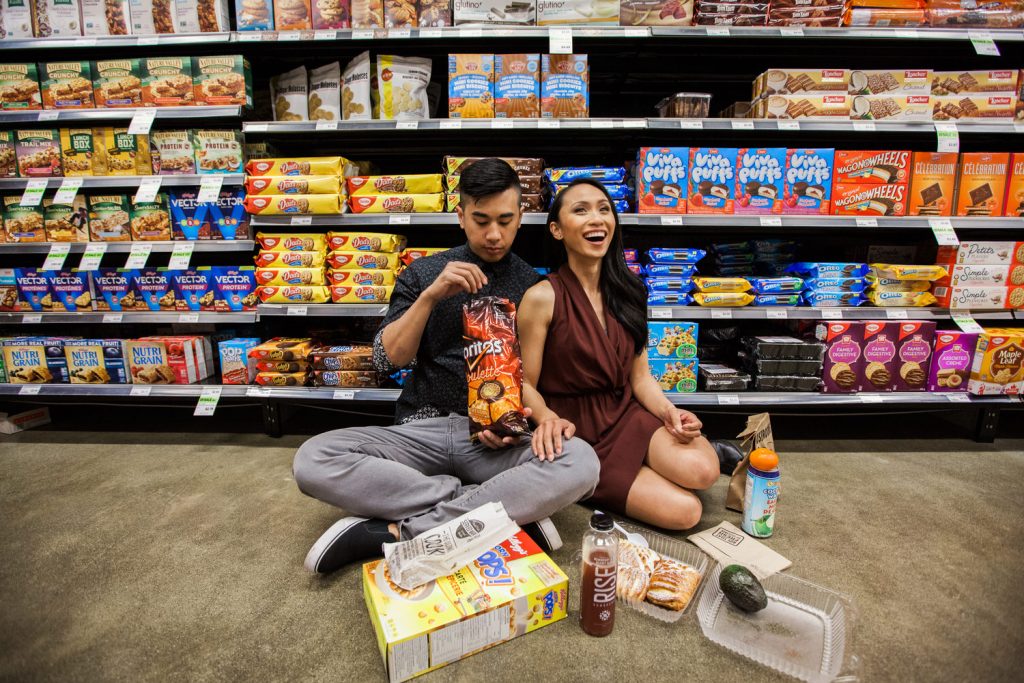 Hair & Makeup
This one might just be for the ladies!
Tip #12) If you are hiring a hair and makeup artist for your wedding, I suggest you have your trial on the day of your engagement session. That way, you get a sneak peek at what your wedding day hair and makeup will look like, while also having your hair and makeup professionally done for your engagement session.
This is also a great opportunity to test run your hair, makeup and the services you will be using. You can see if you want to make any changes to your wedding look, if your hair will hold up all day, and if the artist(s) you've hired are the right choice for you.
---
Do you have any engagement session tips to share? Let me know!
Engaged and looking to take some photos? Get in touch!